Disaster Recovery Business Continuity
One day your office is running smoothly, the next it is hit by an earthquake, fire, flood, power surge, tornado or hurricane. Your employees are all fine, but your data that's been meticulously collected is lost. Can your business recover? It might, but odds aren't good.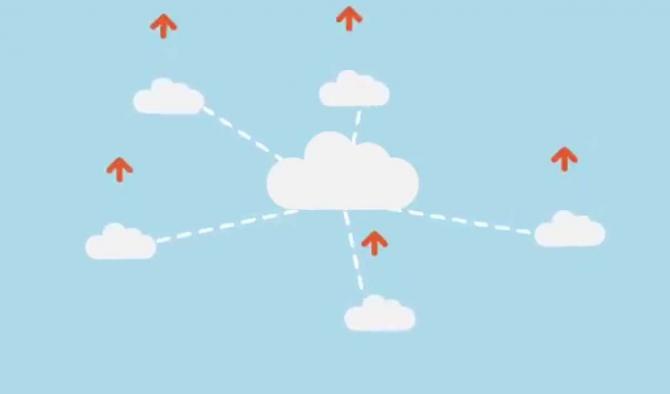 According to the National Archives and Record Administration, 93% of companies that lost their servers for 10 days or more due to a disaster filed for bankruptcy within one year of the disaster. Instead of facing one of these types of nightmarish scenarios, consider what Allied Communication can do to create a disaster recovery/business continuity plan for you.
Typical disaster recovery plans tend to involve tape back-ups, or external hard drives kept off-site. However, there are quite a few problems with this solution, it relies on people to shuttle the backups back and forth, back-ups may be lost, stolen, forgotten or may not be accessible. During Hurricane Katrina, for example, many companies were unable to access their back-up data due to evacuation of the city, and the scope of the disaster. Not only that, often times voice services are forgotten – a huge missing element to keep your business running.
Roadmap To The Cloud can work with you to tailor a Cloud Based Voice and Data solution built from the ground up with business continiuty in mind. Providing geo-redundancy, and allowing for a distributed workforce in case of disaster, these solutions keep you business running, come earthquake, flood, fire, or hard drive crash. Read more to find out how this is done and how it can work for you.
TALK TO A CLOUD EXPERT AT NO COST OR RISK TO YOU
Disaster recovery is essential for every business. Even if you don't feel like you are in a "high-risk" zone for something such as hurricanes, earthquakes, floods, tornadoes, etc.,disasters come in all shapes and sizes. A server failure can be just as damaging to your business as a tornado. Here's how Allied Communication can create a solution to fit your needs.
Geo-Redundancy - Even if your data is backed-up on-site, this still leaves vulnerabilities to the same potential disasters as the primary data. Instead,  Allied Communication can help provide services from data centers designed to withstand fire, flood, and other natural disasters along with a back-up power supply in case of a loss of municipal power. Geo-redundancy means that regardless of what happens at your location, your data is safe off-site. Back-ups are done automatically, so you can stop working for your data, while ensuring that your data is always available to work for you.
Avoiding Productivity Loss Typical issues during a disaster? Your power is off along with your voice services being interrupted and the data on your on-site servers become unavailable. Let's not forget to mention that your employees are unable to work but are still likely on payroll. How can this be avoided?
Hosted VoIP/Unified Communications Smartphone apps allow employees to continue to make and receive calls without interruption.
Hosted Desktop Employees can continue to be productive from home with full access to all of their data.
Cloud Servers Data is safe and sound offsite, unaffected by power surges and is till accessible from other locations.
Cloud Back-up Data corruption or loss due to power outage can be restored from unaffected back-ups off site.
Software as a Service Office 365, Hosted Exchange,  or other Cloud Based software all remain available and ready for use from an alternate location. These applications are typically backed up on redundant servers by the provider.
Result The result of these solutions amounts to this: It means reduced interruption in your staff's productivity and assurance of data integrity. Not only that, but you won't have to lose sleep about how much productivity would be lost from a day, a week, or even more down time.